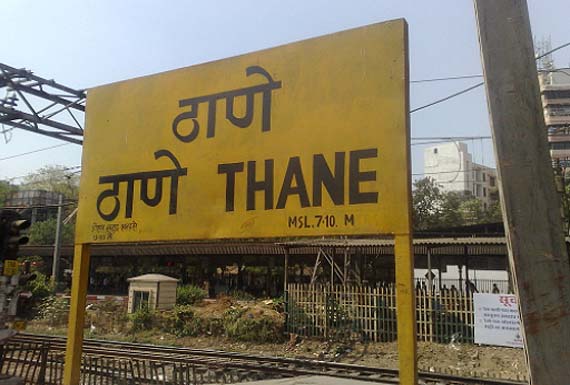 Thane also called colloquially as Thana, is one of the most populous metropolitan cities in India. Thane city is the largest among the three municipal corporations that form Thane taluka, one of the seven talukas of the Thane district (the other two municipal corporations in Thane taluka are Mira-Bhayandar and Navi Mumbai). Thane is the headquarter of the taluka and if the district. With a population of 1,841,488 distributed over a land area of about 147 square kilometres (57 sq mi), Thane city is the 16th most populated city in India.
Located on the north western side of the state of Maharashtra, the city is an immediate neighbour of Mumbai city and a part of the Mumbai Metropolitan Region, one of the most populous urban agglomerations in the world.
The city boasts of having 33 lakes in the city and is thus fondly known as 'City of Lakes' among its residents.
Demographics
The population of Thane according to the 2011 census is 1,886,941;. Average literacy rate of Thane city is 91.36 percent of which male and female literacy was 94.19 and 88.14 percent. The sex ratio of Thane city is 882 per 1000 males. Child sex ratio of girls is 900 per 1000 boys. Total children (0-6) in Thane city are 186,259 as per Census India report on 2011. There were 98,017 boys while 88,242 are girls. Children form 10.24% of total population of Thane City.
The dominant language spoken in Thane is Marathi. Some of the East Indian families in the Khatri ward of Thane still speak Portuguese.
Climate
Thane has a tropical monsoon climate that borders on a tropical wet and dry climate. Overall climate is equable with high rainfall days and very few days of extreme temperatures.
In Thane, temperature varies from 22 °C to 36 °C. Winter temperatures can fall to 12 °C at night while summer temperatures can rise to over 40 °C at noon. The lowest day time temperatures are witnessed during the peak of summer monsoon in July and August when temperatures can drop to about 25 °C. Out of total rainfall, 80% rainfall is experienced during June to October. Average annual rainfall is 2000–2500 mm and humidity is 61-86%, making it a humid-perhumid zone.