March 2022
Should you choose a home loan from a bank or a housing finance company? What are the loan tenures and interest rates that you can avail? Housing.com gets answers from experts in a webinar on 'How to decide lender and tenure of your home loan?'.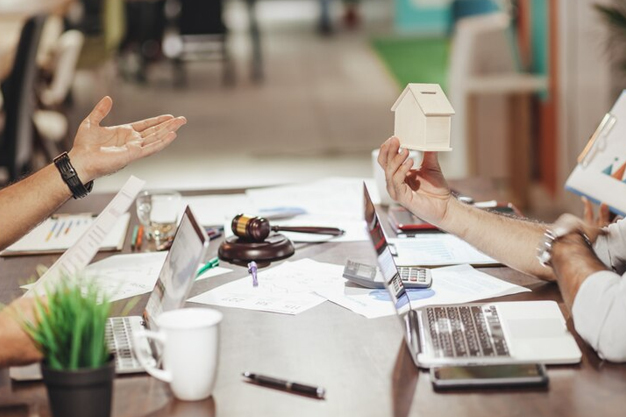 For prospective home buyers, opting for a home loan is a significant step in their home-buying journey. With several banks and financial institutions in the market today, selecting the right lender is not an easy decision to take. Often, a borrower may be more inclined to choose a lender offering the lowest interest rate. However, there are other crucial factors that need to be considered to ensure a comfortable loan repayment experience. Emphasising this idea, experts at a webinar conducted by Housing.com on the topic 'How to decide lender and tenure of your home loan?' shared valuable insights to help individuals make an informed decision on picking the best lender and home loan tenure.
The panelists at the webinar included Sanjay Garyali (business head – housing finance and emerging market mortgages, Kotak Mahindra Bank) and Rajan Sood (business head – PropTiger.com). The session was moderated by Jhumur Ghosh (editor-in-chief of Housing.com News) and co-branded by Kotak Mahindra Bank.
Where can you get a home loan?
Speaking on the importance of preparation for a home loan, Garyali said, "One of the key parameters one has to look at, is the credibility of a financial institution. A home loan may not be the only product that a customer may seek from a financial institution. One must look at whether the lending institution gives visibility on multiple products as, subsequently, a customer may like to change the tenor and rates, opt for a top-up plan on the existing loan, or go for another loan from the same company. So, one should not look only from the perspective of the home loan interest rate when choosing a home loan."

Typically, an individual may prefer to get a home loan from a bank where he or she is already a customer. For such regular customers with a good track record, banks may also provide flexible options in terms of rates in the future. It can be a private bank, a public sector bank or any NBFC that an individual may be considering for a home loan. Broadly, one must see whether that company is capable of catering to the multiple needs of a customer in the long run, he added.

Highlighting the fact that the association between a home loan borrower and the lender is a long-term one, Rajan Sood remarked, "Buying a house is one of the biggest decisions of an individual in his or her lifetime. One of the important decisions related to it, is choosing a lender for a home loan. However, the decisions around choosing a lender specifically for a housing loan and for other financial products that one may opt for in the future, cannot be taken separately." He suggested that home buyers look at the rate of interest offered by different lending institutions, as the foremost thing when seeking a home loan. Another crucial factor that borrowers should see is the loan amount that one is eligible for, as decided by the lending institution. He further added that there are other factors to keep in mind like processing fees, prepayment terms and conditions, the company's track record, the ease of documentation and the quick turnaround time, before going ahead with a lender.
The shift towards digital experience in the home loan journey
Bringing attention to the digital preparedness of the financial institutions and banks, especially in this current pandemic scenario, Jhumur Ghosh said, "Home loan applicants do not want to go through a lot of paperwork and they want the process to be done in a streamlined manner. Customers today are opting for banks that are digitally prepared, making lives simpler for those opting for home loans."

Garyali concurred that banks were taking steps to make things convenient for customers. He also highlighted the emerging industry trend of assisted journeys pertaining to home loans and secured lending, where customers look for personalised support and face-to-face interactions with their lenders.

According to Sood, the preference of home buyers towards the digital medium has increased during the past three to four years. "As far as the pre-qualification process for the loan is concerned, most of the customers prefer the online mode. Financial institutions have been focusing on innovation around providing a digital experience for customers. About 50% of the overall home loan process is happening online. If a financial institution can provide an in-principle approval, based on the information provided by customers online, the keenness to close property deals significantly goes up. However, the overall home loan process cannot be completely done digitally and customers prefer the assisted part of the process." he observed.
What are the buyers' preferences?
Usually, real estate developers have tie-ups with financial institutions for providing home loan solutions for their customers. Garyali observed that smart home buyers today, who are digitally savvy and have access to information online, prefer to negotiate with the developers on property rates while weighing their options on lenders who provide them with the best home loan options. Agreeing that home buyers view these aspects separately, Sood shared that many home buyers prefer such tie-ups since that reduces their efforts in independently looking for a lending institution.

Ghosh advised that home buyers must keep their options open and decide, after analysing the different scenarios.
Should you go for a shorter loan tenure or longer tenure?
While choosing the right lender is one aspect of the home loan journey borrowers are dealing with, many are also unable to decide the ideal home loan tenure. One must note that opting for a longer loan tenure helps one repay the loan over a longer period, with the EMIs becoming quite affordable. On the other hand, a shorter loan tenure will result in higher EMIs. According to the experts, tenure is a key factor in choosing the loan amount one may be eligible for when taking a home loan. Going for a relatively longer tenure will help one get a higher loan amount for the same salary. The panelists advised that choosing a suitable home loan tenure normally depends on a person's financial situation and requirements.
Things to remember when opting for a home loan
According to the experts, many home-seekers find applying for a home loan a viable option since it offers various tax benefits. Home loan borrowers are eligible for tax deductions on principal repayment and the interest component and other tax benefits on taking a joint home loan. The experts suggested keeping these points in mind when opting for a home loan.

Sharing more insights on home loan eligibility, Garyali talked about how lending institutions viewed salaried individuals and self-employed individuals differently when assessing their eligibility. He said, "Around 75% of the home loan market comprises customers belonging to the salaried class while the remaining 25% belong to the self-employed category. It is easy to arrive at the eligibility of salaried individuals, as they have a fixed income from salary. On the contrary, for self-employed individuals, the bank or financial institution must get into the nitty-gritty of verifying the various sources of income and several other aspects, thus taking a longer processing time on the part of the lender."
Fixed rate vs floating rate
As per the experts, certain banks and financial institutions offer a fixed rate for a home loan for a specified period. However, that may mean a premium over the prevailing floating rate, which does not make financial sense for borrowers. On the other hand, the floating rate does not depend on the external environment but varies based on the RBI's repo rate. In the current regime, experts felt that since the home loans have been linked to the benchmark set by the RBI, it should give customers the confidence to opt for floating interest rates.
Pre-approved loans: Are they beneficial?
A pre-approved loan is where a lender sanctions a loan for a borrower before selecting a property. As per Garyali, pre-approved loans may be merely beneficial for zeroing in on a property and knowing one's eligibility for a home loan amount. Sood pointed out that pre-approved loans help prospective home buyers since that establishes a sense of confidence and makes them well-acquainted with the entire home loan process.

Responding to how long the low-interest rates may last, Garyali talked about retail inflation and its impact on the home loan interest rates. He said that interest rates may go up and that borrowers would need to assess the situation and decide whether it was the right time for them to go for a home loan. Sood noted that home loans are long-term investments and interest rates may change as they are linked to the RBI's repo rate. However, he said that any change in home loan interest rates may not significantly impact a prospective home buyer's decision of purchasing a house.
Source: housing.com
Also read: Pros and Cons of Investing in Commercial Real Estate
Back to All Thane Real Estate Resources, Thane Property News and Articles
Share This: