November 2022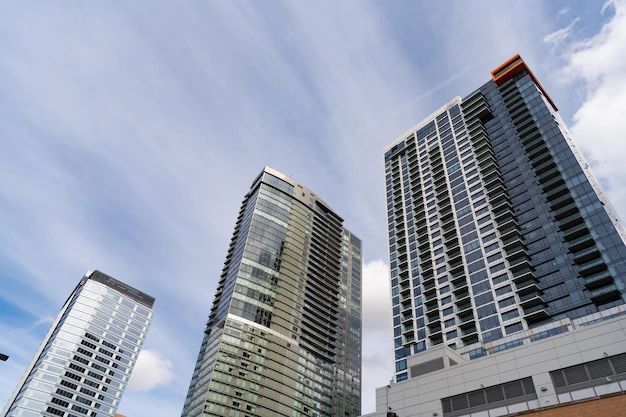 Can Non-resident Indian (NRI) investors directly invest in commercial property? The short answer is yes. They can purchase commercial units complying with legal guidelines under the Foreign Exchange Management Act (FEMA). Notably, real estate investment guidelines are also the same for Persons of Indian origin (PIOs). However, they should gather information on the determinant factors before investing in the real estate sector in India.

Non-resident Indians (NRIs) can invest in commercial real estate in India abiding by the Reserve Bank of India (RBI) regulations. Notwithstanding, they should purchase such properties only under the Foreign Exchange Management Act or FEMA guidelines. Let us get to the details to understand the intricacies of such investment in the country:
What are the properties that NRIs can purchase?
NRIs with valid Indian passports may invest in residential and commercial properties. For these transactions, they do not require special permission from RBI. NRIs do not have to inform the central bank about their purchase and may invest in multiple properties. They may also provide legal power of attorney on their behalf to others for executing transactions in India. However, NRIs cannot invest in agricultural land or deploy investments in farmhouses without obtaining RBI's permission. Notably, there is no guarantee of RBI's consent in such cases.
What is the process of NRI property investments?
* NRIs can individually or with another NRI buy real estate. The best way to buy such property is via the legal power of attorney if they cannot visit India


* They can appoint the power of attorneys as personal legal counsel. This individual will provide advice on all transactional matters and help with verification and other formalities. It will be a smoother procedure since legal experts are already familiar with all the systems in this case


* As legal personnel is acquainted with all regulations, they will help NRIs get the safest and best possible deals. The general power of attorney (GPA) or the special power of attorney (SPA) should be appointed only after determining whether the person is reliable or not
What are the deciding factors for investing?
Diversification aspects
NRIs make direct investments in commercial units that require a big-ticket initial outlay. They may not be able to lower risks fully.
Rental yields
NRIs should watch their average anticipated rental earnings. It stands for the annual rent as a percentage of the market value. Presently, people get rentals between 6-12 percent per year for commercial and 2-4 percent for residential properties in India. The quality and location are key factors, in addition to tenant quality. Grade-A units with better amenities and superior quality fetch higher rental yields, followed by Grade-B and other properties. The immovable assets with reputed companies and MNCs as tenants are more likely to yield higher rentals than their peers.
Finer aspects
NRIs should not be misled by developers who mark higher rentals. Tenants usually get properties as bare-shell office units in commercial transactions. Therefore, they have to execute fit-outs for the flooring, wiring, and electrical at their costs. Sometimes, builders undertake such activities for tenants, leading to an increase in rentals. It makes yields look more appealing, in turn. Yet, rent for these fit-outs only applies for a limited duration (3-5 years). Hence, NRIs should not miss this aspect while investing in commercial real estate in the country.
Exit pricing
The earnings from selling commercial properties are not only dependent on the current market rates but also depend on rates fixed with tenants in the lease agreement. Hence, keep this in mind while investing.
Longer lease durations
Commercial property leases usually cover longer durations with tenures of 3+3+3 or 5+5+5 years. There could be a rent escalation of 10-15 percent after three years as part of the agreement. However, longer durations have sometimes impeded investor interest, particularly in scenarios when market rates have jumped up. While long leases offer income stability, they may be a hindrance when market rates start appreciating rapidly.
Source: 99acres.com
Also read: Main Door Vastu Shastra Compliant Tips For Positive Energy Into Your Home
Back to All: Thane Real Estate Resources, Thane Property News and Articles
Share This: