September 2022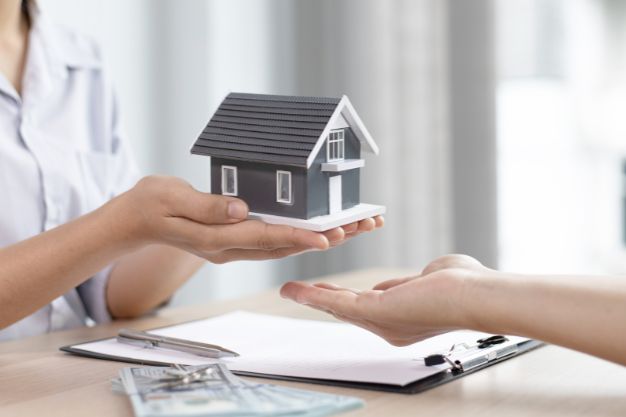 Buying a house is one of the most important decisions in life. Having a house, which you can call your own, is a dream fulfilled. However, before you choose that right flat in Mumbai for yourself, there are certain things that you need to keep in mind. You need to tick off these parameters before you sign the agreement.

Here are the 5 points which you need to evaluate before you buy a house:
1. Location
It is of paramount importance that you take into account the locality you will be living in. You need to evaluate it for the following factors:
* Commute to work and back
* Amenities
* Infrastructure
* Connectivity
* Security
Living in a prime locality with good connectivity and amenities is crucial. If you plan to spend some years living in this locality, then make sure it has all the above factors.
2. Amenities
Amenities define how comfortable your life will be. If you live in a locality where there are no basic facilities such as hospitals or schools, then it is time you switch and buy a new home in a better place. Amenities also mean, the facilities provided by the real estate developer and not just in the locality you live in.
3. Investment Perspective
Your perspective of buying a home is important to consider before the purchase. Whether you are purchasing a flat only as an investment in real estate or you want to live here is a question you need to answer and purchase accordingly. Before you think of how to buy your first home or how to invest in real estate, you need to keep in mind the below vital points:
1. Total Cost
Calculate the total cost of the property. Brokers might only give you a basic cost but you also need to consider the following:
* Internal/External development fees
* Preferential location charges
* Parking charges
* Statutory/club charges
* Service tax
The final cost of the property will be the total of all the above charges.
2. Buy or Rent
When you think from an investment perspective then you need to decide whether you want to buy the property to reside or you want to put it up for rent.
4. Real Estate Developer
Choosing the right real estate developer is the key to purchase the ideal home. Credible real estate builders are the ones who are transparent and comply with all the laws. Below mentioned are the pre-requisites you need to check while buying a house from a real estate developer:
* Check the title deed of the plan.


* If you are buying a property in resale, then check for the release certificate. You also need to ask for property tax receipts to ensure there are no pending bills.


* Verify the land use as per the city master plan. You can get this information from the local office body in the city.


* You need to check whether the builder has approvals from the local development corporation.


* The developer also needs to have the required RERA registration. If you are looking for a property in areas such as Navi Mumbai then along with RERA, the projects by the developer also need to fall under the CIDCO rules and regulations.



5. Home Type & Size

Home type is where you decide the area, the type (duplex, penthouse), etc. This also includes common areas such as lobby area, staircase, etc. There is a difference between the super-built up area and the carpet area. If you are in need of two bedroom apartments or any such specific requirements, then you should consider the carpet area while buying a house. Indiabulls Real Estate provides apartments, duplex homes and luxury homes ranging from 1 BHK to 5 BHK in prominent localities in Mumbai.




6. Payment Plans And Schemes

To attract prospective homebuyers, real estate developers also have different payment plans and schemes. The real estate developers have offered subvention schemes, Possession-Linked Plans, Standard-Deferred payment plans, etc as few types of payment plans. Here is important to note that a homebuyer needs to understand these type of payment plans before taking the decision.

Indiabulls Real Estate is currently offering a payment scheme for their residential property in Thane. If you want to buy a flat at One Indiabulls Thane, then you can pay 10% of the payment while booking the house and pay the remaining amount, in slabs of 20%, 30% and 40%, later.

Buying luxury homes is an investment, which is crucial to increase your standard of living. The above-mentioned points can help you make the right decision.




Source: indiabullsrealestate.com





Also read: Thane: A Coveted Location for Real Estate Investments





Back to All: Thane Real Estate Resources, Thane Property News and Articles




Share This: