April 2022
Are you planning to take a loan and invest in your first home as a Millennial but don't know where to begin?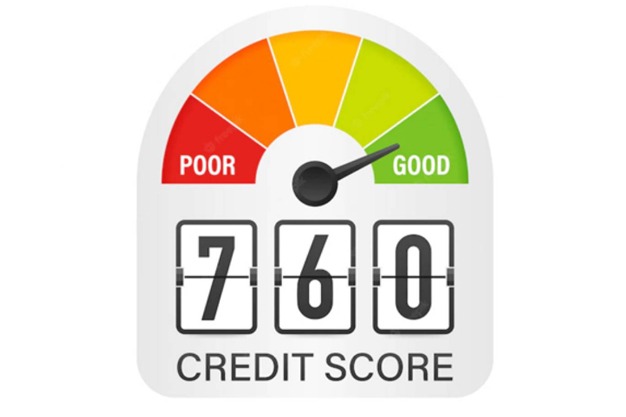 Work from home, nobody expected a "trend" to become a normal life routine. Shifting from conference rooms to conference calls, companies are seeing the upsides of working from home with low overheads and in the possible future there might be a chance of having a permanent remote team in every organization. Now that Work from home has established its roots in the work culture, what will it mean for the real estate industry? Well, because working from home, where you have to spend the majority of your day, has made people, especially millennials, realize that having your own space is quite important. Hence, they're moving towards buying their own home instead of renting one. Now that millennials are looking to buy their own homes they'll also be looking to get a home loan with a decent interest rate for which the market is moving in their favour. But, it's an utmost important thing, especially as a young homebuyer to have your CIBIL score in check for the best possible interest rate on the home-loan.
What is a good CIBIL score?
A CIBIL/Credit score is a 3 digit number associated with an individual which defines the credit-worthyness of that individual. IIt ranges from 300 to 900, 300 being the worst and 900 being the best. If you're an individual with a new credit history, let's say 1-6 months, you'll be assigned a number between 1-5, and If you're an individual with no credit history, your credit score is simply -1, indicating a non-existing credit history. Lenders prefer that a customer's CIBIL score be around 700, if not 750 or more, when applying for a home loan.
Why is a good CIBIL score important for young homebuyers?
A credit/CIBIL score helps the lender determine your borrowing & repayment history, after a lot of documentations of your income report, salary slips, bank statements etc, an assurance is established between you and the lender. For any young homebuyer, a strong credit score is required for a home loan approval, whereas a low credit score may jeopardize/reduce the individual's chances of receiving the loan.
1. It reveals your credit behaviour. Lenders may assess how you handle credit by looking at the different sorts of loans you've taken in the past as well as the ones you're now repaying (when applying for the loan). Credit ratings are based not just on the loans you've taken, but also on how you've used your credit cards. Lenders can see how often you use your credit card, your credit utilisation ratio, and if you have returned your credit card bills, as well as past and current loans, on time and without default. As a result, your credit score provides your lender with a complete picture of how you manage all types of credit.

2. It determines your repayment history and capacity. When applying for a house loan, you must demonstrate your eligibility. One of the easiest methods to see if you are qualified is to look at your income. Lenders need you to meet a certain level of revenue. If you do not earn a specific amount of money each month, you may be ineligible for the loan. Your income and credit scores assist lenders in determining if you will be able to repay the loan on time, which is why lenders examine your credit score for a house loan.

3. It counts in the factors if you've any other ongoing loans. Borrowers who hold outstanding debts while applying for another are viewed as hazardous by lenders. A new debt entails more financial obligation, even if your salary remains the same. The lender determines whether you can repay a high-value house loan based on your credit score. They look at your loan to value ratio, which is the difference between your monthly income and the amount of money you spend on credit card bills and other loan EMIs. Lenders may deem you ineligible for a loan if your loan-to-value ratio surpasses 60%.

4. Your interest rate is determined by your CIBIL score. A loan is a borrowed money that must be repaid to the bank in instalments with interest over a certain period of time. This borrowed sum is divided into two parts: the principle and the interest. The principal amount is unaffected by the CIBIL score and remains constant. What fluctuates is the amount of interest, which is the principal plus the interest rate applied by the lending bank. This interest rate is determined by your CIBIL score. Banks will be more willing to lend you money if you have a good credit score. The usual requirement is a low rate of interest for applicants with credit scores of 750 and higher, with candidates with a CIBIL score of 850 receiving the lowest rate of interest. Banks will impose the highest possible rate of interest or refuse the loan application for candidates with a credit score of 550 or above. Most banks will not consider a loan request with a credit score of 500 or lower; those that do will impose interest rates of up to 30%.
How do you check your CIBIL score?
You can check your CIBIL score from Credit Information Bureau (India) Ltd, also known as CIBIL. It is the leading provider of credit reports and ratings for people. Individual financial data, such as loan and credit card information, is sourced by CIBIL from India's top banks and other financial organisations. This information is subsequently provided as a CIBIL credit report, also known as a Credit Information Report (CIR). According to RBI rules, you're entitled to get one free credit report a year from your credit institution but, if you require more than that, you might have to pay a nominal fee varying from institute to institute. As a young home buyer who is applying for a home loan can be a very significant thing because it's the biggest loan you probably can apply for and not just in terms of principal amount but also the tenure of the loan can be 15 to 20 years.

Hence, you need to be really careful with what you're getting yourself into while applying for a loan and a commitment that big. With lowest interest rates starting at 6.65% p.a at Kotak Mahindra Bank with tenure period of 1 to 20 years when the loan amount it upto 80% of the property value. In case the loan amount range over 80% of the property value, the interest rate starts at 6.85% Of course, going for a home-loan with the lowest interest rate you can get is an obvious choice because the total repaid amount will go down with the interest rate. Along with that, financial experts suggest young buyers to look for ready to possess or near completion properties as sometimes there is a huge delay in real estate projects. Young homebuyers need to keep these things in mind before taking a step towards their future home.
Source: realtynxt.com
Also read: Proptech Glossary Every Real Estate Professional Must Know In 2022
Back to All Thane Real Estate Resources, Thane Property News and Articles
Share This: