October 09, 2017
Are you well-versed with the new reformatory policies that have come into force? If not, here is a checklist that could help you seal the deal
Kirti and Ayush Rathod booked a 2-BHK flat in 2009 in a plush locale. However, their possession was deferred thrice. As a result, they not only had to pay the EMI (read: since they had taken a loan), but also bear the brunt of delayed possession by paying the rent. This is not a case study in isolation. Such cases have been aplenty in the past.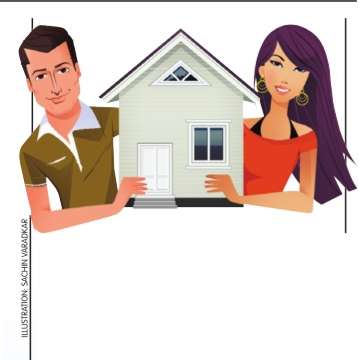 Source : epaperbeta.timesofindia.com
However, the situation is a tad bit different now. Revolutionary policy reforms like Real Estate (Regulation & Development) Act (RERA) and GST are now acting as a shield for the home-buyers against erring developers. Nevertheless, experts feel that home-buyers must know how to avail their rights.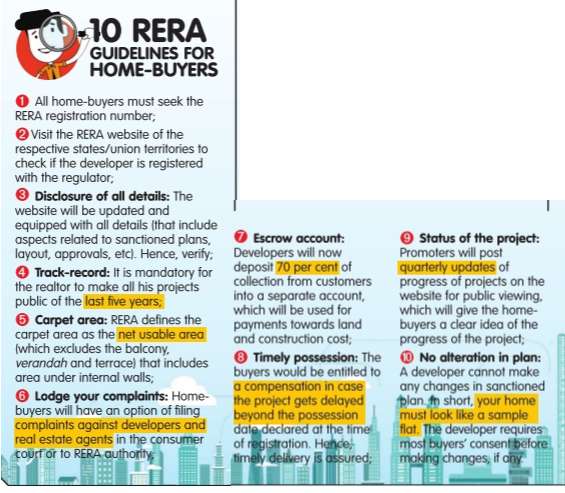 Source : epaperbeta.timesofindia.com
GST BOOS FORT HOME-BUYERS
A complex tax structure will be replaced by a unified 18 per cent slab
There are no other taxes like VAT or service tax
As developers will get input credit, it must be passed on to the buyers
GST in all probability should not have an impact on the stamp duty charges
While construction materials are placed in 28 per cent slab, residential projects under Pradhan Mantri Awos Yojna IPMAY) have been exempted from this slab
GST rate on under-construction properties is fixed at 12 per cent
Completed and ready-to-move-in properties a e of the GST purview





Source: epaperbeta.timesofindia.com