January 2022
The purchase of a property, may have a significant bearing on your monthly finances in 2022. We look at ways to deal with these changes smoothly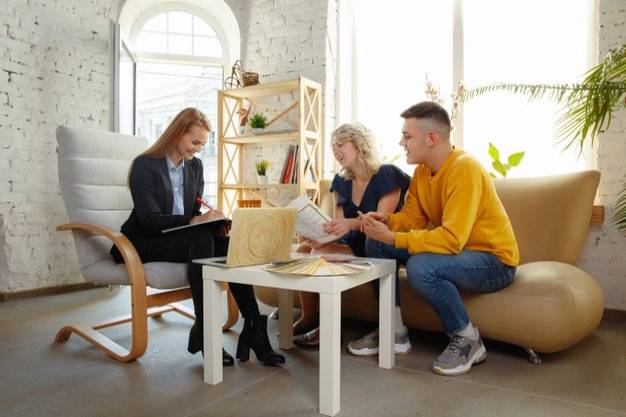 Housing affordability in India was probably at its peak in 2021, amid record low home loan interest rates and government-sponsored incentives towards housing ownership. This affordability was further boosted by developers offering waivers in the form of stamp duty or GST reduction as part of their festive deal for 2021. Monetary incentives along with a change in sentiment with regard to housing ownership in the year, also prompted many prospective buyers to take the plunge and seal the deal for their future homes, in 2021. The question is, what lies ahead for these new home buyers in the year 2022?

For those who purchased their new homes, this is just the beginning of a new era, where your financial management skills will be put to the test. We look at how to deal with the expenses of a new house, without much hassle.
Rearrange your monthly expenses
Owning a property involves taking care for it and ensuring that it is supplied with every necessity. Many new expenses will come your way in the form of EMIs, maintenance charges, utility bills, repair costs, upkeep bills, etc. This is precisely why renting has been very popular among the millennials. Nevertheless, for new home owners, the changed fiscal scenario would require you to rearrange your expenses in such a manner that your bills are paid in time, without causing too much strain on your monthly finance.
Go slow on furnishing the new home
While a new home may require new furniture, fittings, drapes, curtains, lighting, etc., getting all of them in one go might be disastrous financially. Thus, it is necessary to chalk out a detailed plan, to go about the re-modelling gradually. While the first year, your savings could be used to change the furniture, the next year could be used to improve the lighting fixtures. Adjust with your old furniture and other things till you have saved enough to make a new purchase.
Keep an eye on interest rate movements
Housing loans are already at record low rates. You could get a home loan at 6.40% annual interest, currently. While the chances of rates being lowered further are slim, as the Reserve Bank of India (RBI) is likely to tweak policy rates sometime in 2022, to tame a stubbornly high inflation, while also boosting consumer spending, it is a good idea to keep yourself updated with all changes in the world of home finance. Changes in the repo rate would eventually reflect in your EMI outgo. Even though the RBI held rates unchanged for the ninth consecutive time in December 2021, sector experts are of the view that the RBI may not have much leeway in the coming months, owing to persistent high inflation.

At this juncture, note that the RBI in its bi-monthly policy review takes a decision to make changes in key lending rates, following which, banks make changes in their respective interest rates. Banks will never intimate you about changes in rates. Hence, in your own interest, keep a track of these things.
Avoid taking fresh loans
Lending rates are at record lows. This makes auto loans, home renovation loans, etc., quite affordable. As banks present it, this could be a once-in-a-lifetime opportunity to own a vehicle or to get all those expensive furnishings for your new property. This might certainly tempt you to purchase a new car or go for a complete remodeling of the property right after your home purchase. This would, however, have an adverse bearing on your monthly finances. Overburdening yourself with new loans at this point would amount to poor judgement, as the economic conditions also pose a risk on job security and business safety. It is advisable to sit tight and maintain a wait-and-watch mode, right now.

It is only after a significant portion of your home loan is paid off that you should think of applying for a fresh loan. Having to serve two big loans would be a big burden, otherwise.
Do not opt for too many insurance products
As part of home loans, banks also push you to buy home insurance and home loan insurance policies, primarily prescribing all their arguments in favour of these products, playing on the fear factor. The kind of uncertainties we have seen in the recent times, may also prompt us to opt for insurance, in order to face any future difficulties in a planned manner. However, one should not lose sight of the fact that taking excessive insurance, makes a huge dent on one's yearly earnings. Unless you understand the product properly and its intended benefits, do not purchase home insurance and home loan insurance products only because your banks recommend it.
Save up for small repairs and maintenance
With usage, your new property will be subject to the normal wear and tear. The paint on the wall will lose its sheen over some years. Grout lines may appear on the floor, despite regular cleaning. You would get a leaky tap or faulty electricity wire. Sometimes you would have to call an exterminator for pest control or a plumber to fix a choked pipe. These would, by and large, be regular occurrences that would not only need immediate handling but also cost you. Keep saving additional money every month. to address such issues in the new property. If left unattended, these issues could significantly impact the property's health.
Adjust your social life to cut down unnecessary expenses
A new home also makes it incumbent upon the owner to make certain changes in one's social life. You may have to significantly cut down the number of movie outings, fancy dinners and trips to malls, meant for leisure activities. House ownership also means you will be able to throw less number of parties in a year or at least reduce the number of guests invited at each such occasion. Even if you cut the numbers of these celebrations by half in a year, you will be able to save up a significant amount of money, to take care of your new responsibilities as a house owner.
Also read: Home Loan Guide: How To Decide The Lender And Tenure Of Your Home Loan?
Back to All Thane Real Estate Resources, Thane Property News and Articles
Share This:
Source: housing.com