December 2021
Marketing for real estate has been changing over the years, and it's all moved digital. From the past there were things that real estate companies did outside of the digital world from marketing that were effective, and in many cases still are. Let's talk about 5 steps you can take to have a strong digital presence in real estate.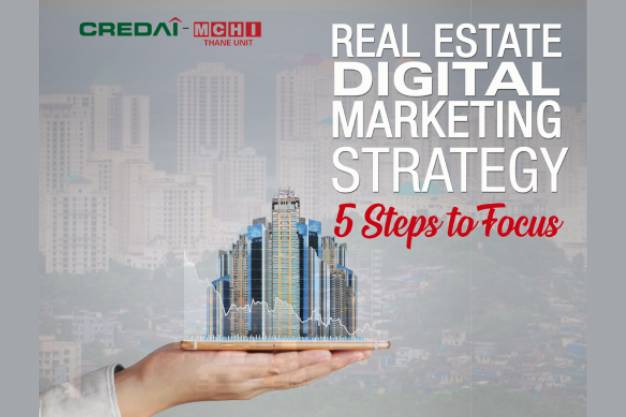 Establish your own custom niche
This is key when it comes to real estate. What type of properties do you sell? What is the location advantage? What is the price range? What buyers and sellers do you want to help on the commercial side or Residential? Sincerely attempt to sharpen in that particular specialty, since understanding that is critical.

Everything is worked off of that in the computerized world with respect to your site, your advertising efforts, the crowd you're building and all the other things via online media. Everything boils down to that specialty. So, start there.
Build a highly-convertible website
Your website is your 24/7 salesperson. It never calls in sick. It can sell 1000 people at the same time with the perfect pitch.

It's really important to has all the functionality you need. You can customize the user experience and you can showcase your USP. Rank higher on search engines with proser SEO activities. The website is just really like the core in the digital world. That's your digital business in the digital world and so you want to start there because all of your marketing campaigns are going to drive traffic to your site. Buyers will look up at your website for research or deciding.
Build a strong social presence
You will need to overwhelm web-based media for your specialty in your space. Zero in on Facebook, Instagram and LinkedIn. Those will be the ones that are the best for you. You will need to post a great deal of recordings. Make recordings all the hour of the various properties that you're selling, properties that go onto the market. Offer that via online media for your specialty. This will be key since individuals will follow you via online media, especially when you're focusing on individuals keen on your specialty of items that you sell and they will need to see that substance and that constant substance. You'll be proactively giving them what they need, making it simpler for them to discover what they're searching for. So, ensure that you do that.
Create a lot of Video
Video is key. You can even do live videos when you're doing walkthroughs of these properties. But outside of just videos about properties, think about the questions that people ask about your niche.

Video is the best way to share insider information on location. Video ideas include sharing tips on locations you serve or location you're targeting, or talking about what makes a great video.

As you're doing these walkthroughs and conversing with your clients, they will pose inquiries. What's more, those inquiries, you ought to record those in light of the fact that you can do tips and fast recordings addressing those inquiries via online media.

On the video they're going to have more of an understanding and a relationship with you so when they're ready to move to, whether they're buying or selling, they're going to think of you first and you're going to earn their business.
Use a CRM
CRM is essential to business today and for sellers it's extremely powerful because you can store all kinds of information about your customers and your leads and your prospects in there, outside of maybe just the types of properties that are listed that they're interested in.
Also read: 5 Reasons to Attend to a Property Exhibition
Back to All Thane Real Estate Resources, Thane Property News and Articles
Share This: