Marathon Realty
Overview
We are a 50 year old, Mumbai based real estate development company that has completed over 80 projects in the city. We are currently building several townships in the fastest growing neighborhoods, affordable housing projects, ultra-luxury skyscrapers, small offices and large business centers. Our projects are spread across the Mumbai Metropolitan Region (MMR)
Our story
Our origins date back to 1922 when our patriarch played a key role in creating the master plan for 550 acres of the suburb of Mulund - his role in the planning has resulted in Mulund being one of the best planned suburbs today. The company was formally established in 1969 and since then we haven't looked back. Today, we have iconic projects spanning the whole city.
Visionary Leadership
Our Origins date back to 1922 when our patriarch played a key role in creating the master plan for 550 acres of the suburb of Mulund. The company was formally established by Ramniklal Shah in 1969, and has come a long way developing residential, commerical, retail, mixed and township projects in the greater Mumbai area.
Mayur Shah
Managing Director Marathon group & Chairman MCHI CREDAI
Mayur Shah has been a visionary leader and has over 25 years of rich and varied experience in the Real Estate & construction business. He is a civil engineer from the University of Bombay and MS in Structural Engineering from University of Oklahoma, USA. He has served as the Chairman of MCHI – CREDAI, the largest body of Real Estate Developers in Mumbai and MMR. Mr. Shah is constantly pushing the firm to innovate more to deliver better products and experiences. His vision has resulted in Marathon being one of the first players in mill redevelopment at Lower Parel and amongst the first to enter the Panvel market.
Chetan R Shah,
Vice-Chairman
B.Tech – Civil Engineering, IIT Bombay
and MS – Structural Engineering
With over 30 years of experience, Mr. Chetan Shah has been a pillar of the group, with a special focus on the Group's finances. He has also served as the President of the Lion's Club and a leading member of other social organizations
R.Z.Shah,
Chairman
R.Z. Shah founded Marathon in 1969. He started the company as a social enterprise and most of his initial undertakings were on a not-for-profit basis.He has been deeply involved with the community and has served as the President of the Rotary Club (Mulund), Jain Sangh and SMPR High School.
Director & CEO of NEXT School
Parmeet Shah,
Director & CEO of NEXT School
BA – Economics, Yale University
and MS, Columbia University
Parmeet heads the world-class in-house design team at Marathon. With a keen interest in transforming school education, he has also founded NEXT School. Parmeet has also authored a book called 'The Purpose of Life'.
Samyag Shah,
Director
Samyag heads one of our largest projects – Nexzone. He is passionate about technological innovations and strives to improve the customer experience at every stage.
Kaivalya Shah,
Director
Kaivalya's innovative approach has helped the business foray into several fruitful joint ventures. He has also been key to shaping the Group's slum rehabilitation strategy
Design
Marathon is design-driven company. We think deeply about every user experience right from the big picture of master-planning to the tiniest details in your homes and offices. Our unique design process and philosophy along with our world-class in-house design capabilities allow us to deliver products that we're proud of and space that you will love.
Landmarks that define the city skyline
Over the years we've delivered several iconic projects that have become landmarks in the city
In-house Capabilities
Having a world-class design team in-house has revolutionized our design process – our design and engineering teams can work closely to make sure ideas get translated to realistic designs quickly, we can respond faster to changes like new materials or technology and regulatory changes, and we can maintain focus on our customers' needs. Our in-house team has come up with brilliant innovations like the wide living room, a stepping, curving facade and lots more.
A unique design process
We think of our products in terms of experiences rather than as spaces and our unique design process allows us to do this.
Designing and visualising in 3D
Most architecture and design is done in plan view in 2D. What this lacks though, is the experience of the space. Using the latest tools and technology we design all our spaces in 3D. This allows us to immerse ourselves in the experience of our users and think from their perspective.
Iterative, informed design
Every tile, every paint, every material selection, and every design decision is taken only after extensive iterations in 3D or with actual mockups.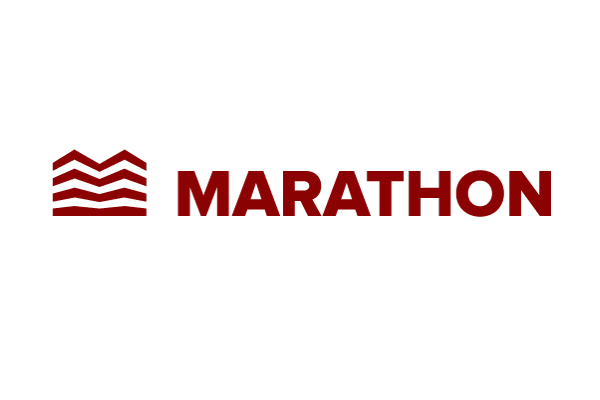 Marathon Realty
Address :Marathon Realty Pvt Ltd. 702, Marathon Max, Mulund-Goregaon Link Road, Mulund (W), Mumbai 400080, India.
Phone : +91 76775 01501 / +91 73044 35577
Email : sales@marathonrealty.com
Website : marathon.in
This page is updated on : December 2021