About Ashar Group
Overview
You Don't Just Build Structures, You Build A Reputation
- Ajay Ashar , CMD , Ashar Group

Since its inception in 2001, Ashar Group has believed that execution & quality are essential to success in real estate. When combined with uncompromising values, customer-centric attitude, robust engineering, and transparency in business operations; it makes Ashar one of the most preferred real estate brands in the residential and commercial segment.

Ashar Group is known not only for its structures but also for the people who live in it. Our projects attract sophisticated homebuyers who appreciate well-designed homes in the city center that are equipped with best-in-class amenities, surrounded by lush nature and offer great connectivity.

To date, we have successfully delivered over 4 million sq.ft. of real estate spaces across various verticals, including residential, commercial, educational, IT parks and infrastructure developments.

Ashar Group currently has over 3.2 million sq.ft. under development across the Mumbai Metropolitan Region (MMR) in Bandra, Ghatkopar, Thane, Mulund and Nasik. Adding to its rich portfolio is – a township project in Dombivali, a super-luxurious bungalow scheme at Lonavala, and a few more projects in Pali Hill, Thane and Khardi.
Our Vision
To be an organization with high economic and emotional value, where our commitments to all stakeholders remain non-negotiable.
Corporate Policies
1. We strive to be the real estate brand of choice for buyers, sellers, realtors and highly talented professionals.
2. Our clients deserve the best. We are committed to delivering beyond expectations, on-time
3. Change, innovation and growth are the building blocks of our organization.
4. We take challenges in stride and believe only in results.
5. We are active proponents of sustainable & social development.
6. We are active proponents of sustainable & social development.
7. Human capital is our biggest asset, and we go above and beyond to create & build long-lasting relationships.
8. We strictly refrain from unethical practices for the sake of growth.
Core Policies
Goal Oriented
We are result-oriented and we deliver what we promise.
Commitment
Our word is our bond. All promises are followed by detailed plans and concrete action.
Quality
Maintaining quality is an intentional habit and the pride of workmanship.
Collaboration
We believe, teamwork makes ordinary people achieve extraordinary things.
Innovation
We must be flexible, innovative & adaptable to stay ahead of the game
Customer Satisfaction
The customer is at the centre of everything we do.
MANAGEMENT
Mr.Ajay Ashar
CHAIRMAN & MANAGING DIRECTOR
Mr. Ajay Ashar is a man of his words and holds himself to high standards. A state-level Cricket player in his early days and an advocate by qualification, his desire to create something innovative and earth solid soon drove him towards the real estate field. As a President of CREDAI-MCHI Thane and Chairman & Managing Director of Ashar Group – Mr. Ajay Ashar hopes to place Thane on the global map one day. Over the past 18 years, Mr Ashar has transformed the Ashar Group into a brand synonymous with trust, quality and on-time delivery across various real estate verticals such ad Residential and Commercial Construction, Education, Retail, IT parks and Infrastructure developments. Mr Ajay Ashar has been instrumental to growth and development in Thane by launching the biggest IT park, and first international school (Billabong High), thereby generating employment and education for over 12,000 adults and 10,000 students, respectively. Further, he has been pivotal in leading and implementing Thane's infrastructure and development projects through the 'Evolving Thane' concept. As Chief Managing Trustee of JITO Education and Medical Trust, Mr. Ajay Ashar has taken it as a personal responsibility to give back to society. His recent accomplishments in this sphere are: the launch of the 1,000 bed COVID-19 Hospital in Thane in June 2020, and Shree Mahavir Jain Hospital & Pratap J Ashar Cardiac Center – a 100+ bed multi-speciality hospital in Thane to make healthcare affordable to all. In the pipeline are two more exciting projects: an international school and TATA Cancer Hospital.
MS. AYUSHI ASHAR
Director
Ayushi Ashar represents the second generation of Ashar Family. She joined the business in 2018 after completing her BBA in Finance from Emory University's Goizueta Business School in Atlanta, USA. Her quest for knowledge led her to pursue multiple opportunities at JP Morgan Chase in New York City, along with a Private Equity and Venture Capital Fund in Atlanta. Her desire to create value through real estate developments and contribute to Ashar's growing pipeline brought her back to Mumbai. Ayushi heads business development, sales, marketing and strategy, and firmly believes that the company's responsibility is to create value for all stakeholders involved. Clear long term vision, commitment to all stakeholders, unwavering hard work, youthful energy and sound financial modeling – are fundamental to her thought process. She hopes to create game-changing real estate solutions over the coming years.
MS. SEEMA JOBANPUTRA
Director
Ms. Seema Jobanputra, the Director of Ashar Group, holds a Bachelor of Commerce degree from the Somaiya College of Science & Commerce, Mumbai. She's been in the real estate sector for as long as 2.5 decades & is associated with Ashar Group since its inception i.e. from 2001. Since then, with her ambitious nature, charismatic personality, and visionary outlook, she has managed to reach the position of Director. She has grown to hold the Procurement, HR & Admin departments at the Company. She is also responsible for monitoring the overall working of the company and instrumental in making strategic decisions. Furthermore, Ms. Seema Jobanputra is part of Smt. N.S.J Charitable Medical Centre Hospital.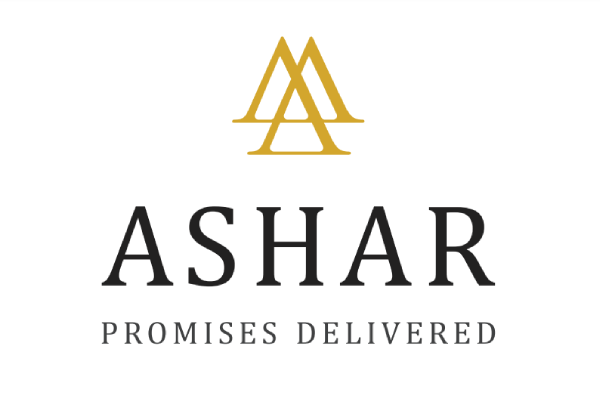 ASHAR GROUP
Address : Ashar IT Park Jayshri Baug, Road No. 16 Z Wagle Estate, B Wing, 11th Floor, Thane (West) – 400604
Phone : +91-9112000631
Email : enquiry@ashar.in
Website : www.ashar.in
This page is updated on : October 2021