Godrej Properties
THE GODREJ GROUP
The Godrej Group comprises of a varied business portfolio that includes real estate development, fast moving consumer goods, advanced engineering, home appliances, furniture, security, and agri-care. While a large number of our businesses are privately held, the combined market cap of our publicly listed entities is in excess of USD 15 billion. Ranked as the 2nd most trusted Indian brand, an annual revenue of USD 5 billion, and an estimated 1.1 billion customers across the world that use one or another Godrej product every day, the Godrej Group is amongst India's most diversified and trusted conglomerates.

The Godrej Group was established in 1897 out of a desire to demonstrate economic self-sufficiency and excellence within India in the pre-independence decades. From safes that withstood fires better than international competitors', to one of the world's first soaps from vegetable oil, and the ballot boxes for independent India's first general election, the group has a proud tradition of making meaningful products and building businesses that serve the country's interests. We have always focused on people and the planet along with the profits. Approximately 23% of the promoter stake in the Godrej Group, is owned by philanthropic trusts that work on environmental, educational, and health care issues in India. We are also bringing together our passion and purpose to make a difference through our Good & Green strategy of shared values to create a more employable Indian workforce, build a greener India and innovate for 'Good' and 'Green' products.
GODREJ PROPERTIES
Godrej Properties brings the Godrej Group philosophy of innovation, sustainability, and excellence to the real estate industry. Each Godrej Properties development combines a 123–year legacy of excellence and trust with a commitment to cutting-edge design and technology.

In recent years, Godrej Properties has received over 250 awards and recognitions, including 'The Most Trusted Real Estate Brand' in 2019 from the Brand Trust Report, 'Real Estate Company of the Year' at the 9th Construction Week Awards 2019, 'Equality and Diversity Champion' 2019 at the APREA Property Leaders Awards, 'The Economic Times Best Real Estate Brand 2018' and the 'Builder of the Year' at the CNBC-Awaaz Real Estate Awards 2018.

Our projects over the years have delivered many firsts in the Indian real estate market. Planet Godrej, a skyscraper in Mumbai, was India's tallest occupied building when completed in 2008. It also illustrated our focus on customer safety and wellbeing by becoming the first project in the country to offer residents a fire escape chute. Our commercial office project, Godrej BKC, is the only LEED (Leadership in Energy and Environmental Design) Platinum rated building in India's leading commercial district, Bandra Kurla Complex, demonstrating Godrej Properties' commitment to environmental sustainability. It is also the project where we broke the record for India's highest ever commercial end-user sales transaction when a large multinational pharmaceutical company purchased space in this project for INR 1,479 crore in 2015. Our flagship project, The Trees, is one of India's most sustainably planned mixed-use projects that we hope will contribute to the evolution of urban design thinking in the country. We sold over INR 1,200 crore worth of space within six months of launching this project in 2015, making it one of the country's most successful residential project launches.

With an estimated 10 million Indians moving into the urban areas annually, the country's urban landscape is likely to change dramatically in the coming decades. We firmly believe that India must seize on the opportunity to urbanize in a sustainable manner. Our group has always been at the forefront of the environmental sustainability movement. The CII-Godrej Green Building Center in Hyderabad, when it was completed in 2004, was the first LEED Platinum building outside of the United States and was the single highest rated LEED building in the world. In 2010, Godrej Properties committed that every single project we develop will be a certified green building. Many of our projects have since received LEED Platinum certifications, which are globally recognized as the leading sustainability recognitions. Our large township project, Godrej Garden City, in Ahmedabad was selected as one of only 2 projects in India and 16 worldwide by The Clinton Foundation to partner with them in the goal of achieving a climate positive development. In 2016, we stood 2nd in Asia and 5th in the world in the GRESB (Global Real Estate Sustainability Benchmarking) study, which is an industry led sustainability and governance benchmarking platform.

In 2010, Godrej Properties became a publicly listed company through a successful IPO in which it raised USD 100 million. Godrej Properties also created a fund management subsidiary in 2016; Godrej Fund Management raised USD 275 million in the year's largest residential real estate focused fund raise in the country. We are one of India's only national developers with a strong presence across the country's leading real estate markets. In the financial year 2016, for the first time, Godrej Properties was India's largest publicly listed real estate developer by sales value having sold over INR 5,000 crore of real estate that year. In the same year, we also delivered 0.56 million square meters (6 million square feet) of real estate in seven cities across India.

We believe that it's the people working at Godrej Properties who allow us to build an outstanding company that is bubbling with talent, dynamism, and inspiration. In recognition of our people and practices, Godrej Properties has been ranked as the number one real estate developer and amongst the top fifty companies overall four consecutive times by the Great Places to Work Institute in partnership with the Economic Times.
MR. ADI GODREJ
CHAIRMAN EMERITUS
Adi Godrej is the Chairman of the Godrej Group and is Chairman Emeritus of Godrej Properties. Under his leadership, the Godrej Group has been one of the most successful and respected conglomerates in India for many decades. Adi is also the Chairman of the Board of the Indian School of Business and a Former President of the Confederation of Indian Industry. Adi is a recipient of the Padma Bhushan Award, one of India's highest civilian awards, from the Government of India. In 2016, Adi received the Global Citizen Award from the Clinton Foundation. He received his Bachelors degree in Engineering and an MBA from the Massachusetts Institute of Technology (MIT).
MR. PIROJSHA GODREJ
EXECUTIVE CHAIRMAN
Pirojsha Godrej is the Executive Chairman of Godrej Properties, Godrej Housing Finance, and Godrej Fund Management and a Non-Executive Director at Godrej Consumer Products and Godrej Agrovet. Pirojsha graduated from the Wharton School of Business in 2002, completed his Masters in International Affairs from Columbia University in 2004, and an MBA from Columbia Business School in 2008. Pirojsha joined GPL in 2004, became an Executive Director in 2008, and was appointed CEO of Godrej Properties in 2012. He has led the company through a phase of rapid growth. In Financial Year 2016, Godrej Properties for the first time became India's #1 publicly listed real estate developer by residential sales, a position it has retained for the past 5 years.

Under Pirojsha's leadership, Godrej Properties has been at the forefront of the sustainable development movement; in 2013, GPL received an award from former President of India, APJ Abdul Kalam for being one of the companies in India from across sectors to have driven the green building movement. Godrej Properties in 2016 was ranked #2 in Asia and #5 in the World in terms of its sustainability performance in the Global Real Estate Sustainability Benchmark Report. The Indian Green Building Council (IGBC) has awarded Pirojsha the IGBC Green Champion Award 2016 for his contribution to the sustainability of India's built environment.

In 2017, Pirojsha was appointed the Executive Chairman of Godrej Properties. He also assumed the role of Executive Chairman of Godrej Fund Management. In 2019, Pirojsha founded and became the Executive Chairman of Godrej Housing Finance. He has traveled to over 90 countries and every continent and his interests include chess, scuba diving, and rare-book collecting. He is married and is the proud father of two young daughters.
MR. MOHIT MALHOTRA
MANAGING DIRECTOR & CHIEF EXECUTIVE OFFICER
Mr. Mohit Malhotra is the Managing Director & Chief Executive Officer at Godrej Properties. Mohit holds a Post Graduate Diploma from the Indian Institute of Management, Calcutta. He started his career in Unilever India, subsequently worked with AT Kearney. He has been working in real estate industry since 2006 and joined Godrej Properties in 2010. Mohit has been instrumental in driving the company's growth. He joined GPL as head of business development and subsequently took additional role at NCR region where he led Godrej Properties to become No 1 player in the NCR market. He continued to take on key leadership responsibilities and became the CEO in 2017.
DESIGN
Over 700 million Indians look at Godrej to access a better lifestyle. At Godrej Properties, our product proposition is predicated on design-led innovation that is based on research. Our in-house GPL Design Studio is a unique collection of creative leaders who work with the best and brightest minds globally to co-create and deliver our promise of brighter living for every project.

We design homes that can be held in trust for generations. Some of the key themes represented in our approach include creating a sense of place, brighter living experience, technological innovation, thoughtful amenities, safety and security.

Commercial office space has evolved globally following new drivers that influence the way we work today. Our focus has been to create sustainable Grade A buildings which offer world-class spaces, amenities, infrastructure and flexibility. Our goal is to increase user satisfaction, work productivity and foster innovation in the work place.

Self-sufficient integrated townships are the future of Indian real estate. Home buyers are looking for a holistic living experience where all their needs are taken care of. At Godrej Properties, our focus has been to deliver projects encompassing all facets of a modern lifestyle by integrating the residential, commercial, retail, education and entertainment facilities seamlessly in one location.

Our first adaptive reuse project is The Imagine Studio at Vikhroli. Envisaged as both a microcosm of mixed-use master plan and a place-making device, it is designed as the experience center for The Trees.

We believe in the value of public art as a tool to uplift and inspire. As an example of Godrej Properties' commitment to art, our project Godrej BKC has two large installations. The first is an 11 foot cube placed in the public space adjacent to the building by Subodh Gupta, one of contemporary art's leading figures. The second is a 60 foot by 8 foot installation by renowned artist, Manish Nai, that is installed in the entrance lobby of the building. These artworks help establish Godrej BKC as one of Mumbai's most interesting developments and signifies Godrej Properties' commitment to enrich the cities in which it operates.
SUSTAINABILITY
"Sustainability is an integral part of our DNA at Godrej Properties and we will continue our endeavor to set new benchmarks in delivering environment friendly projects across the country."

Pirojsha Godrej,
Executive Chairman, Godrej Properties

Godrej Properties was recognized as a Sector Leader Globally and in Asia for Listed Residential Development in 2020 by Global Real Estate Sustainability Benchmark (GRESB).

Prime Minister Narendra Modi, planting a tree at the Godrej Garden City in Ahmedabad, supporting Godrej Properties' initiative to build greener townships. Godrej Garden City, Ahmedabad, is the largest township in India to be certified at the Platinum level for residential phases 1 to 5 by the Indian Green Building Council.

President Bill Clinton, Mr. Pirojsha Godrej, and other partners of Clinton Foundation's Climate Positive Development Programme in Seoul, South Korea where Godrej Properties was selected as one of the sixteen global partners.

Godrej Properties received a special award from the Confederation of Indian Industries (CII) presented by former President Late Dr. A.P.J. Abdul Kalam in recognition of its contribution to the green building mission.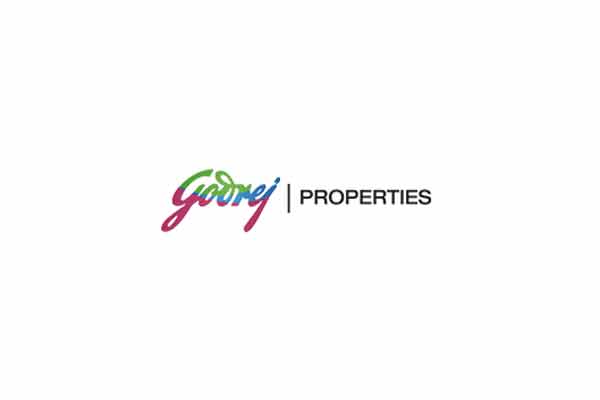 Godrej Properties
Address :Unit No. 5C, 5th Floor, Godrej One, Pirojshanagar, Vikhroli East, Mumbai - 400 079.
Phone : +91 22 6169 8500 / +91 22 6169 8888
Website : godrejproperties.com
This page is updated on : April 2022