Raymond Realty
Overview
Incepted in 1925, Raymond has been synonymous with Trust, Quality and Excellence. For years, we have pushed the benchmarks of quality, leadership and extraordinary product across fashion, apparel and lifestyle industries. At Raymond, we've always believed that the future lies in imagining the unimaginable. We aim to create not just offerings but an organization that is built for the future. With customer centricity at the soul powered by a legacy of Raymond, we are here to recreate standards. From clothing the Complete Man in impeccable sartorial flair, the legacy of Raymond now enters into the Real Estate space with Raymond Realty. The same dedication to quality, minute details and absolute style, will now take a form in luxurious residential spaces. The fabric of choice this time is brick and mortar. They have woven into residences that offer the man-about-town and his family a COMPLETE LIFESTYLE. With the simple belief that the Indian consumers deserve more than what is being offered; Raymond Realty's conviction is to Go Beyond all conventions in real estate. Introducing a new standard of living – one which pushes the bar on quality, design, comfort, convenience, technology and service to give today's home buyer the kind of space they are genuinely proud to own. Built on the principle of 'Go Beyond' each project under Raymond Realty aims to re-imagine every expectation you have from your home by going the extra mile. Every home incorporates our virtues of Excellence, Style and a Timeless Appeal in creating Modern Living Spaces like never before.
Vision
Raymond Realty wants to fulfil your dream of moving into a home or work space built to the highest standards.
Mission
As a prestigious and time tested brand, Raymond goes beyond exceptional value, quality and customer service to create a lifestyle that leads to community building and is rich in beauty, comfort and fulfilment. It is why we are the preferred developers wherever we go.
Leadership Team
GAUTAM HARI SINGHANIA
Chairman & Managing Director - Raymond Group
The transformation journey at Raymond is conceptualised to create a new-age organisation that is geared to outpace competitors & drive higher growth & profitability.
HARMOHAN SAHNI
Chief Executive Officer
29 years of experience in Real Estate and Core Sectors. He has experience handling versatile projects, including luxury Housing, Affordable Housing, Commercial and Retail properties and has expertise in managing end to end projects operations. His last two stints were at ECL Finance Limited (Edelweiss Group and GCorp Developers Pvt. LTD. He is a qualified Chartered Accountant from the Institute of Chartered Accountants of India.
SANDEEP MAHESHWARI
Chief Operating Officer
Mr Sandeep Maheshwari is the Chief Operating Officer of Raymond Realty. In his current role, Sandeep is responsible for formulating and executing strategy, managing operations, and evaluating growth plans for the company's realty business. With a versatile professional experience spanning over three decades, Sandeep has played a pivotal role in constructing projects for the group, including state of the art manufacturing plants across the country, schools, corporate offices and the iconic JK House. Currently, Mr Sandeep Maheshwari is spearheading the operations at Raymond Realty's maiden project, TenX Habitat. His positive attitude and commitment towards the job have accelerated the TenX Habitat project's operations despite the challenges of COVID-19 pandemic. As a result, the first three towers of TenX Habitat are scheduled for handover 2 years ahead of the RERA date. TenX Habitat is a design revelation offering masterfully crafted homes, thoughtfully chosen amenities, grand design aesthetics, beautifully carved out landscapes, and acres of open spaces. Recently, Mr Sandeep Maheshwari has been felicitated as the emerging COO in the Real Estate Sector by Mid-day during the Real Estate Awards event held in Dubai. He credits his success to his colleagues and fellow staff, who have always supported him in his ventures. He also holds the position of Joint Secretary at MCHI, Thane.
ANKUR JINDAL
Chief Financial Officer
Mr. Ankur Jindal is a Chartered Accountant with 24 years of experience in Real Estate, Automotive and IT Industry. He joined Raymond in 2017 after a 10 year stint in Larsen & Toubro Limited. He has handled various projects like Shopping Malls, Five Star Hotels, Commercial spaces, Residential developments, from land purchase to project operation. He has a rich experience in Project Management, Divestments, Financial Planning, fundraising, and Financial Reporting.
VISHAL SHARMA
Director - Sales And Marketing
Mr Vishal Sharma is the Director of Sale & Marketing of Raymond Realty. He has 21+ Years of experience in the Real Estate, Aviation & Media house Industries. He has diverse experience of handling multiple geographies across India & South Asia region with the ability to create breakthrough Sales/Marketing & brand strategies campaigns for consumer and enterprise segments. He is heading the Sales Marketing, CRM & Pre-Sales functions of Raymond Realty in his current role.
THE RAYMOND BRAND
Raymond Group has a noteworthy presence across international markets with exports spanning to over 55+ countries.
Raymond has a portfolio of iconic brands across categories such as Textiles, Apparel, FMCG and Engineering.
RAYMOND REALTY – PREMIUM REAL ESTATE DEVELOPERS IN THANE
Thane is a prime location when it comes to living in large, luxurious townships that boast of the latest amenities. Located in the heart of Thane is Raymond Realty's latest project – Ten X Habitat. The location is picked owing to the property's great connectivity to South, Central and Western Mumbai. Moreover, the internal transportation in Thane is only improving with upcoming infrastructure and roadways.

Thane real estate is constantly evolving for the better as more and more new projects in Thane bring in facilities that only seemed like a dream a few years back. Our vision to provide our residents with nothing but the best and our philosophy of 'Go Beyond' is what sets us apart from other builders in Thane.

Raymond's legacy of leaving a mark in whatever we do helps us assure customers about the quality we strongly believe in. The dedication to providing a richer lifestyle and to keep customers at the centre of all our designs help us design apartments that you can call 'home'.

Raymond Realty's conviction to 'go beyond' the conventions of real estate and to introduce a new standard of living is what makes this one of the most sought-after projects in Thane.
BUILDING AN EXCLUSIVE LIFESTYLE IN THE HEART OF THANE
Your home forms a very big part of your taste and character. We all wish that our homes look gorgeous and make an impression on anyone that sets foot in it. Raymond Realty offers you apartments that exude excellence, style and a timeless appeal. Residential projects in Thane have made it possible for many to afford a premium lifestyle without burning a hole in their pocket. Raymond Realty's project in Thane is one of the best gated communities that you can move into with your family.

Living the urban life, we often miss out on spending quality time with our loved ones. The Ten X project gives you the opportunity to do this by offering world-class amenities right inside the property. Moreover, you also have the chance to rejuvenate yourself with nature as the Raymond Realty Thane project provides some of the most breath-taking views and amenities like the Butterfly Garden, an elevated forest walkway and more.
RESIDENCE OFFERINGS AT RAYMOND REALTY'S TEN X HABITAT
A 14-acre development and about 1500 trees on the central landscaping, the Raymond Ten X Habitat property is one of the most awaited real estate projects in Thane. The spacious property offers a smart-sized, space efficient 1 BHK in Thane as well as 2 BHK in Thane. The apartments are a fitting definition of homes that are built to meet all your requirements. The landmark property is ideal for those who are looking to move into the city for better work opportunities or are looking for a long-term investment.

Right from the location of the property that is close to schools, colleges, hospitals, shopping malls and more, to the various amenities provided within the complex, the Ten X Habitat is a perfect gated community for all age groups. It is designed taking into account the principles of sustainability, modern architecture and contemporary design.
WHY INVEST IN RAYMOND REALTY?
The brand – Raymond is synonymous with trust, excellence and quality. From fashion and retail, the brand is now branching out to providing a luxurious lifestyle for all those who believe in Raymond's philosophy to 'Go Beyond'. Raymond Realty offers a new way of living – one which pushes the bar of quality, design and comfort. It is here that you will experience a lifestyle that leads to community building and is rich in beauty, comfort and fulfilment. With Raymond Realty, your dream of owning a well-planned and spacious home is now a reality.

Invest in Ten X Habitat if you want to live in a contemporary, urban locality that not only offers the best amenities but also redefines the standards of living with intricate details in planning and bringing to life your dream home.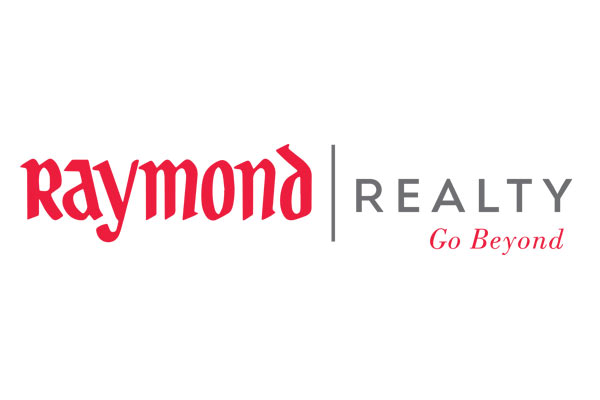 Raymond Realty
Address :Pokharan Rd Number 1, J K Gram, Thane West, Thane, Maharashtra 400606
Phone :097699 10562
Website : www.raymondrealty.in
This page is updated on : November 2021