Shree Tirupati Group
About Us
At STG we create our own fuel, the energy to do more and go beyond. Be it a challenge that we have triumphed, an idea that has captured our imagination or a feat that has surprised the world around us. All this and more inspires us to defy norms, to make new roads and to never stop.
Our Philosophy
The Address of Trust
We believe real estate is more than just building the proverbial four walls, it's about "Building Trust for Life". This is the ideology with which we at STG have delivered finest developments in Mumbai and Thane that have become some of the most iconic addresses and the most desirable residences .Our residential and commercial spaces are aimed at every segment, right from super luxury to budget, thereby enabling every aspiring consumer to fulfill their dream.
Our Journey
Yesterday & Today
We had a humble beginning but with an achiever's vision. Today, we've come a long way from an energetic bunch of, young guns to a well established and ever-expanding realty group.

In our diverse portfolio we have milestone realty projects, residential and commercial with specialised realty services. The group had also successfully diversified to hospitality, infrastructure and sports oriented business initiatives.
Our Founder
Haresh Doulatani
Chairman & Managing Director
For Haresh Doulatani thinking is not doing, he's a go-getter and sincerely believes in action. He's a man with revolutionary ideas and an intuitive sense for opportunities. His incredible understanding of finances and expert management skills make him the strongest pillar in the STG structure.
Vinod Doulatani
Managing Director
Vinod Doulatani is the creative gene in STG. His approach to life, professional experiences and academic background allow him to view business with a unique perspective. He's always for innovation, change and perfection. He's passionate about sports and to create a global presence for the group.
CSR
Greener Tomorrow
In our own small way we're contributing to a better and greener tomorrow. Every project of ours has an ecological understanding right from the blueprint stage. All our technology and building practices are aligned to this thought. We believe a bit of innovation, a lot of selflessness can make a big difference and tomorrows much greener.
Promoting Sports
Our country has an immense wealth of talented individuals, unfortunately most of them lack means and opportunities and the most ignored and under privileged lot is the sportsmen. STG has taken the responsibility to encourage sports and sportspersons in India. Apart from various corporate and coaching programs the group supports the players and athletes in various ways.
STAR LIVING: Teen Hath Naka, Thane (W)
Star Living takes Thane's definition several levels higher. This mega project is a contemporary marvel of fluid architectural design. Seen from afar, the building facade and its curve bands at multiple levels make it a landmark for much more than its towering scale.

The clubhouse at the top will be the crowning glory, a place of pride for the residents and an object of admiration for the residents of Thane.

The Exquisitely & Efficiently planned Tower STG-Star living to offer you ULTRA-LUXURIOUS 2, 2.5, 3, 4, 5 BHK APARTMENTS at Teen Hath Naka Thane
MARIGOLD: Kolshet Road, Thane (W)
Marigold is the choice of those who enjoy the finer things of life, where one can indulge in every possible experience from clubhouse to rooftop gym and spacious apartments you can expect nothing but best .And with options ranging from 2 to 3 BHK, life here is an assortment of everything good.e West.
SIGNATURE RESIDENCY: Patliada, Thane (W)
At the Signature residency, one of the majestic and most awaited new residential projects in Thane, we believe it is the ability to stand apart from its surrounding, both in space & in appearance. We have crafted our spaces for those who constantly raise the bar for themselves. For those who expect the best in class. For those to whom life is one rewarding journey, Here at Signature, we offer you 1 & 2BHK Apartments.
ATLANTIS – Panchpakadi, Thane (W)
The prestigious and ambitious project like 'Atlantis' nearly appears like magic. The elegant Stilt + 22 storied elevation stands true to its name. Making a statement for itself, the blessed few will own the pride of its possession. The lavish 1BHK, 2BHK and Commercial spaces and are designed to impress miraculously.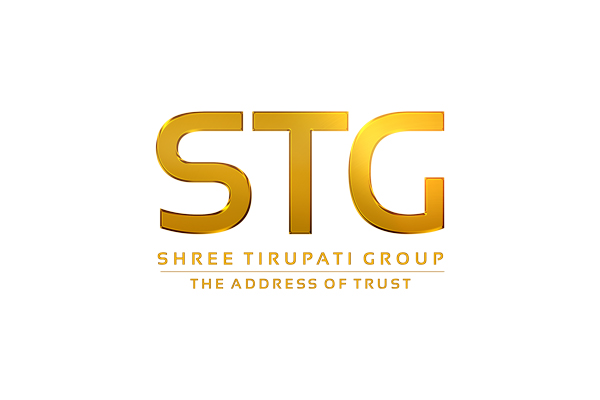 Shree Tirupati Group
Address :1st Floor, Abhimaan-II, Opp. Elegance, Teen Haath Naka, Thane (W) - 400602, India.
Phone : (+91) 9015 149 149
Website : stgrealty.in
This page is updated on : April 2022